Real Estate Technologies: Business tools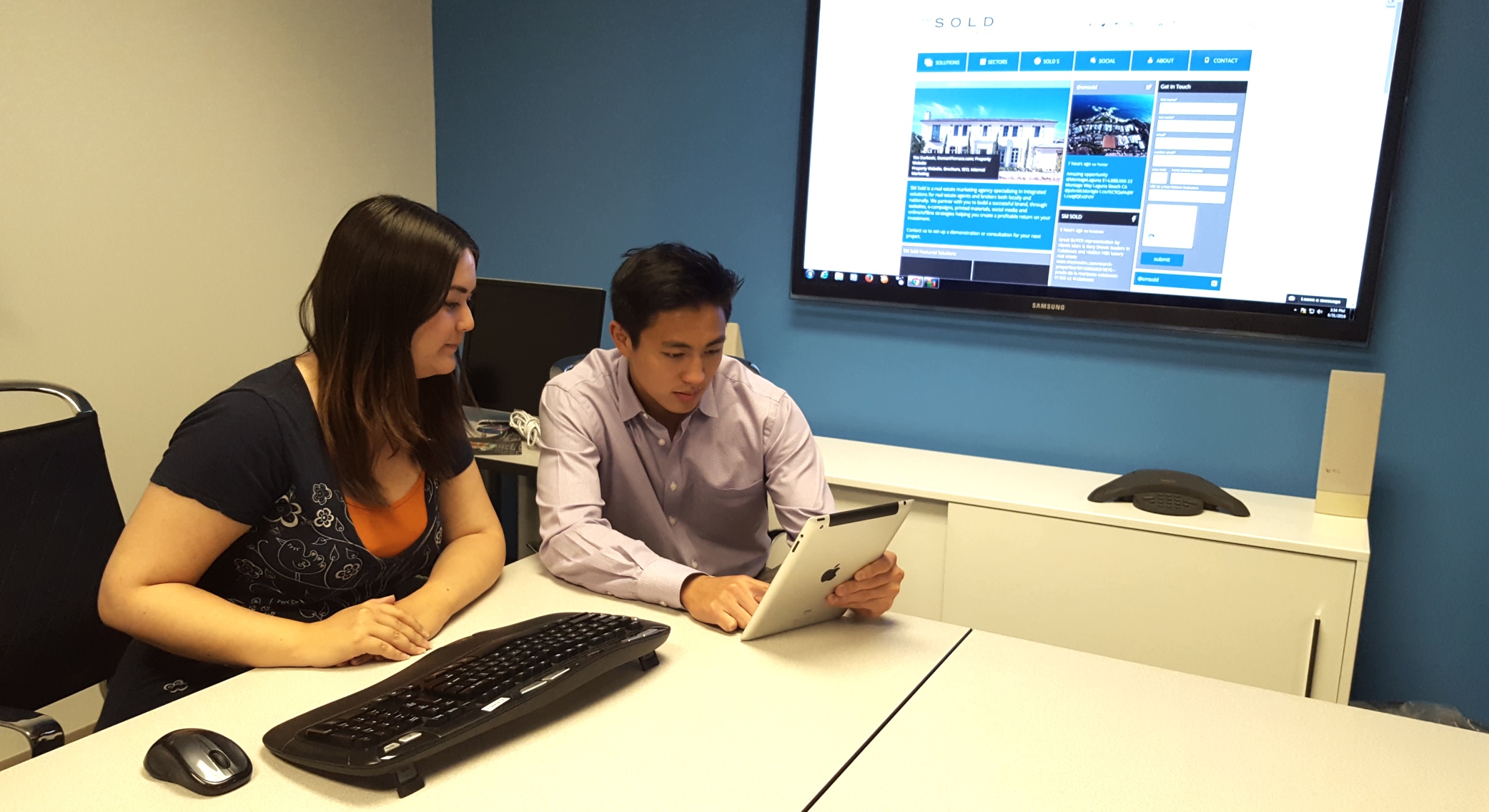 Modern real estate productivity is becoming more heavily reliant on business strategies that utilize various forms of new technologies. The recent convergence of media forms has been incorporated in the real estate world offering convenience and efficiency through modern business tools.
The iPad
Apple's sleek and innovative new product the iPad, is a device that is between a personal laptop and a smart phone has recently been utilized by real estate companies and agents everywhere. The iPad's popularity has only just begun in the real estate world. A crucial aspect of iPad's efficiency is that it provides paperless client interaction. The iPad has revolutionized an ideal way to conduct listing presentations, present sellers marketing plans, and has modernized the way real estate companies complete electronic documents on a time-sensitive basis. The vibrant high-resolution touch screen allows for instant downloading of applications that can be filled out and signed with digital signatures, allowing ease of access between buyers and sellers. Agents can organize contacts according to client and property information with names, addresses, email, phone numbers, and attach photos of the agents along with their properties with the flick of a finger.
Smart Phone Applications
Hundreds of real estate, mortgage, and housing related applications have been on the rise with the popularity of smart phones. The latest real estate information can be accessed with apps that allow users to investigate all the essential property information instantly. Available homes for sell or rent can be searched, images and videos of both the interior and exterior of the homes can be viewed, and open house schedules have all become available through real estate applications. General housing information such as mapping, location details, and home sales and prices have also become standard features. Both local and national real estate market news can be investigated in many applications.
Connections with social media platforms are now widely popular amongst real estate agents and companies, and sites such as Facebook and Twitter can now be synched with a mobile phone. Real estate has moved to make the most of social media reaching a wide range of interested buyers and sellers anywhere at any time. For example, if you follow your real estate agent company on Twitter the company will often tweet about housing information about open homes, price reductions, new listings, and recently sold properties. Facebook and Twitter communication provides a growing network that is beneficial for both the agents and their clients. Mobile smart phones and the limitless number of real estate applications, offers all the necessities in the real estate world in your pocket.
Virtual Tours
Modern film and video streaming capabilities can now give access to interested buyers and sellers with the luxury of viewing properties in their entirety at the click of a mouse. Virtual tours essentially provide a guided tour of the property by viewing actual images and recordings from the property on the computer screen. High Definition (HD) virtual tours are also on the rise, providing high resolution images for optimal quality viewer reception. The power of HD gives the interested viewer specificity and accuracy of the physical appearance of a property with high quality images. These tours are useful as prospective buyers can initially use the virtual tour first, for a general glance at a property before they decide to visit the location in person. Virtual housing tours are efficient for the interested buyer, and saves time spent on open houses for the seller.
Please visit our site for more information on our company's e-campaigns: http://smsold.com/solutions/email-marketing