Bigger Houses and Higher Prices Threaten New Buyer Pool
January 27th, 2016 | by: Steve Pollack | Posted in : Real Estate News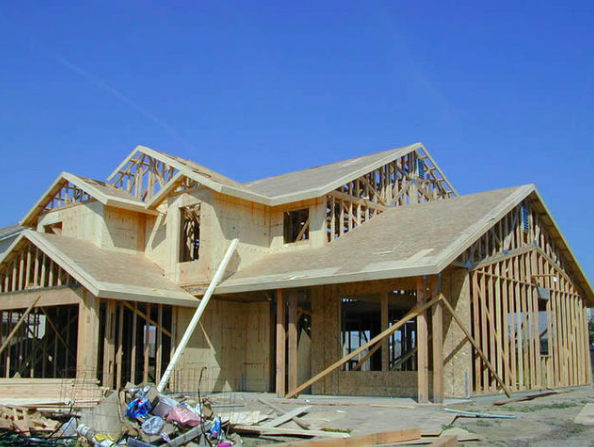 According to the National Association of Home Builders, "The size of new homes rose last year, suggesting Americans' love of space remains strong but making new homes less affordable for a bigger swath of buyers.
The average size climbed to about 2,720 square feet in 2015 from about 2,660 square feet the previous year, according to data released by the National Association of Home Builders at its annual trade show." This may seem to portray a strengthening housing market. With buyers wanting bigger houses and spending more, it would seem like they are confident in the economy. However, this is just an assumption. Most of these larger homes built by developers are a trend designated for the higher end of the market. Developers build larger homes to get a higher price tag for better margins and profits. Unfortunately, what the developers are not building for are new buyers who are just breaking into the market. These new buyers cannot afford such large and fancy homes and are left with minimal inventory to choose from. Developers blame the high costs of land and construction for not building more starter homes.
"The share of first-time buyers of U.S. homes fell to 32% of all purchasers in 2015 from 33% the previous year, according to the National Association of Realtors, its lowest level in three decades. A major topic of conversation at this year's International Builders' Show was how to entice younger buyers to begin purchasing homes again. Ideas ranged from more communal amenities, such as pools and clubhouses, to mimicking high-end rentals to smaller homes with more outdoor space that tend to be cheaper."
It will be interesting to see what solutions developers come up with for this gap between markets and how to get new buyers interested in investing in a market they feel priced out of. Perhaps the newly designed communities will offer a middle ground between home ownership and affordability. Perhaps this marks the start of a new trend of development for the up and coming millennial market.
(Read more: http://www.wsj.com/articles/home-sizes-expand-along-with-prices-1453672105)